Blog entry
Posted November 22, 2017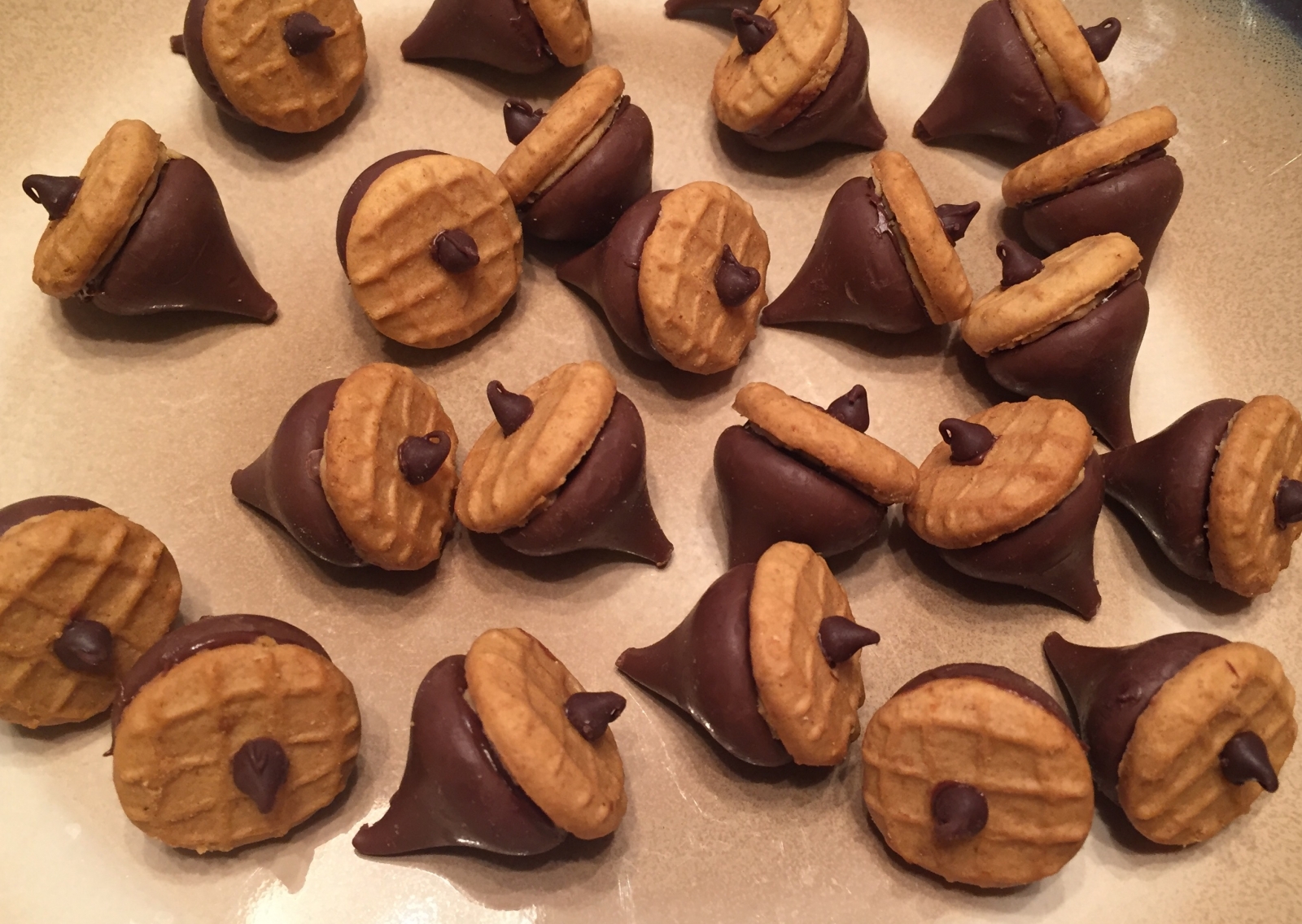 Check out these adorable little acorns!
Looking for a simple little treat to bring to your Thanksgiving table this year? Look no further! These festive little acorn treats are so simple, so delicious, and so easy! Who doesn't love chocolate and peanut butter?!
These are so easy to make - My daughter and I set up a little assmbly line to make the process run smoothy.
What do you need? Mini Nutter Butter Cookies, Mini Chocolate Chips, and Hershey Kisses ( That's It! )