Valentine's Day Favors - For Parties or for Classroom Treats
Posted December 27, 2017
Now that Christmas is over we start to realize that Valentine's Day is coming up quick!
Are you having a Valentine's Day Party or looking for those Valentine Treat Bags to send into school with your little one? It can get pretty overwhelming trying to think of something cost effecient to hand out to 25+ kids & some schools don't allow candy anymore. I have come up with the perfect idea! Hot Chocolate!
All kids love hot chocolate and you can buy a big box of hot chocolate packets at your local warehouse store or even walmart.
Just put a packet of cocoa into a cellophane bag ( if you're feeling extra generous you can add in a handful of marshmallows or a small chocolate kiss) and then staple one of my favor tags ( with my cute little poem) and you have the perfect little Valentine Treat! This won't get tossed into the bottom of the backpack with the rest of the lollipops and candy!
I have two different styles to choose from - the round style or the treat bag topper - Both are available as instant download PDF files on my website! https://www.sweetdesignsbyregan.com/store
Here is the round tag :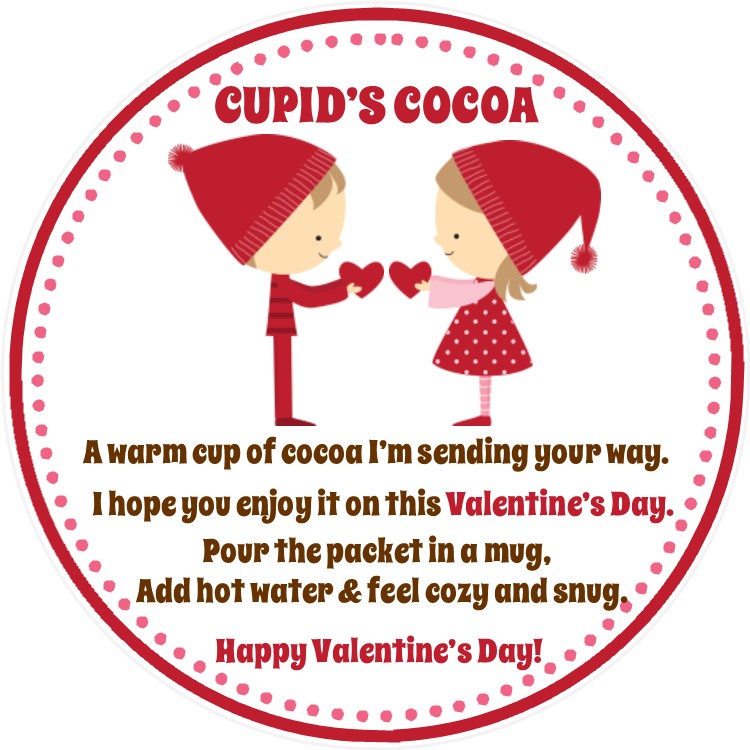 Here is the Treat Bag Topper :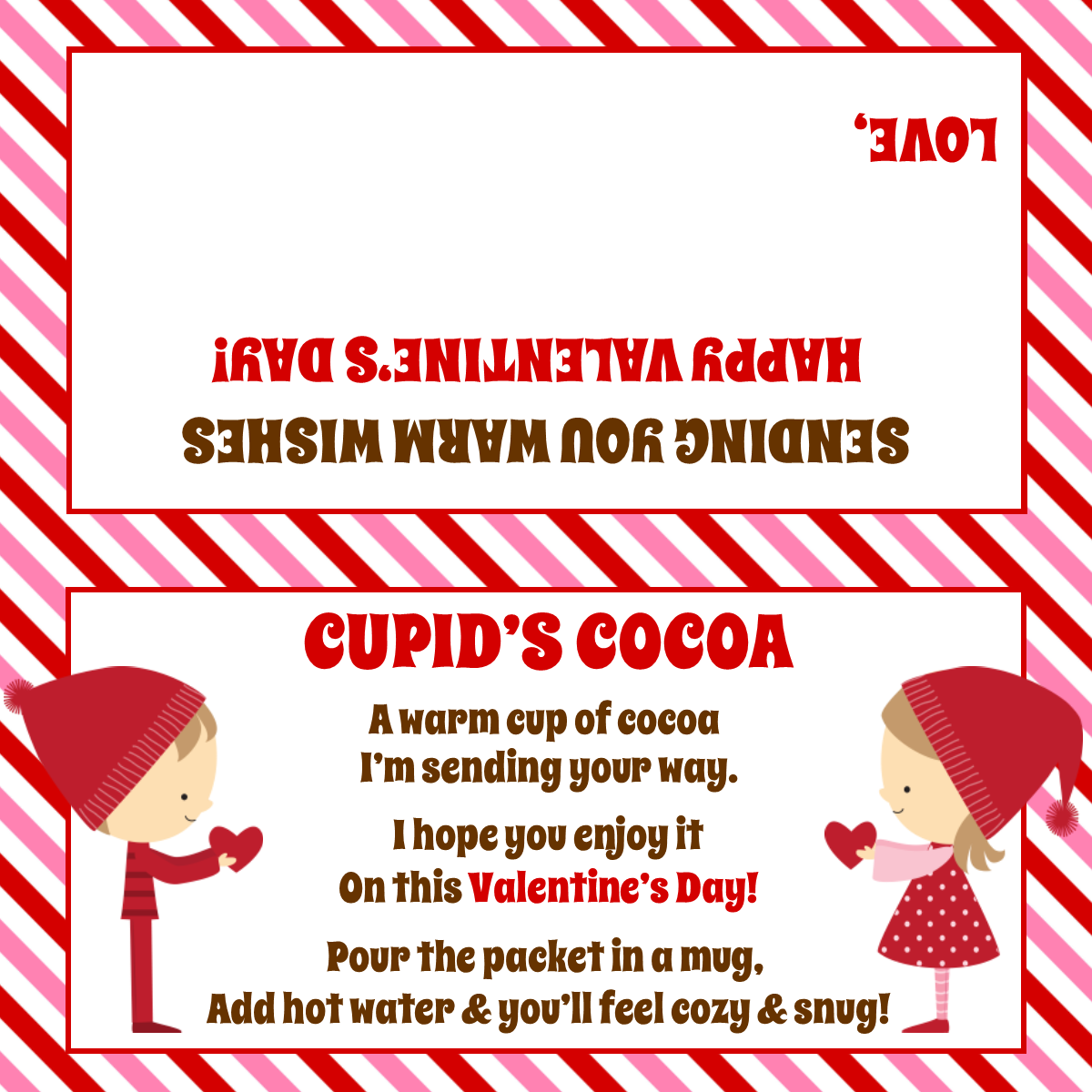 Here is a picture of what one looks like all ready to go ;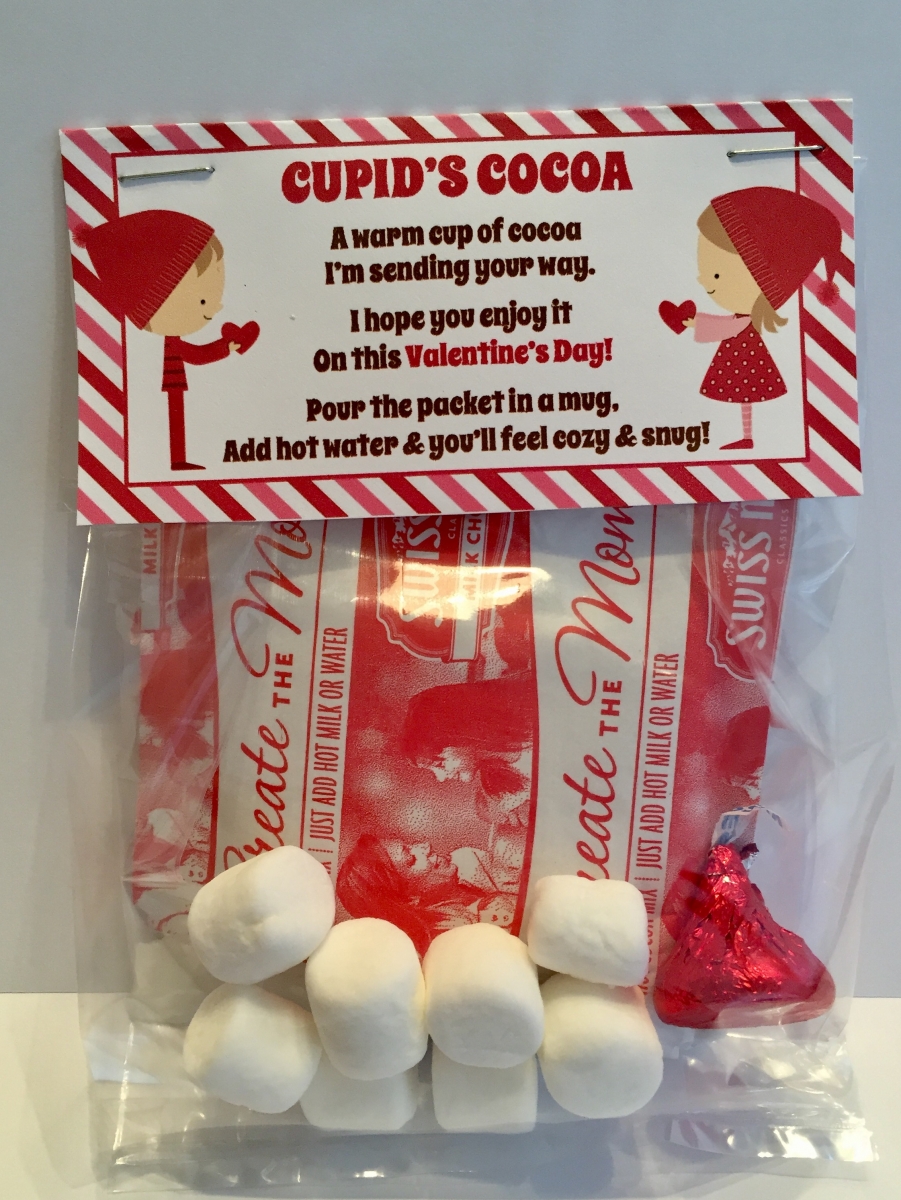 Happy Valentine's Day! -- Regan
» Share: