Redbox Promo Codes ( As Gifts)
Posted January 6, 2016
This Christmas I was looking for little inexpensive gifts that I could give out to my mailman, the kid's teachers and other people in our lives who I wanted to recognize but not go overboard with buying them all pricey gifts. I thought about coffee gift cards, candy, candles, the usual suspects but those things can start to add up and you never know the flavors or scents that people love, or the ones that they despise! Then one day while checking out at the grocery store I saw the RedBox machine & it just hit me! How great is the gift of a movie night?! So simple, and it's not an over the top gift that people feel uncomfortable receiving. Redbox has a feature where you can purchase promo codes for a free movie rental & then you can give out the promo codes as gifts. The price is perfect! You can purchase 5 for $7.50 or 10 for $15.00, etc... That's under $2 per gift, you can't beat that! Now I needed a way to dress this all up so that it looked like a gift. I've created a printable gift tag that you can print out, write in your promo code and then tie that onto a bag of microwave popcorn or a box of candy & you have the pefect gift for such a great price that you'll be looking for more people to recognize in your life!
The gift tag is avaible in my shop - www.sweetdesignsbyregan.com
Wording can be changed to anything you'd like, just contact me! Think about - Teacher Appreciation Week, Birthday Party Favors, Christmas, Etc....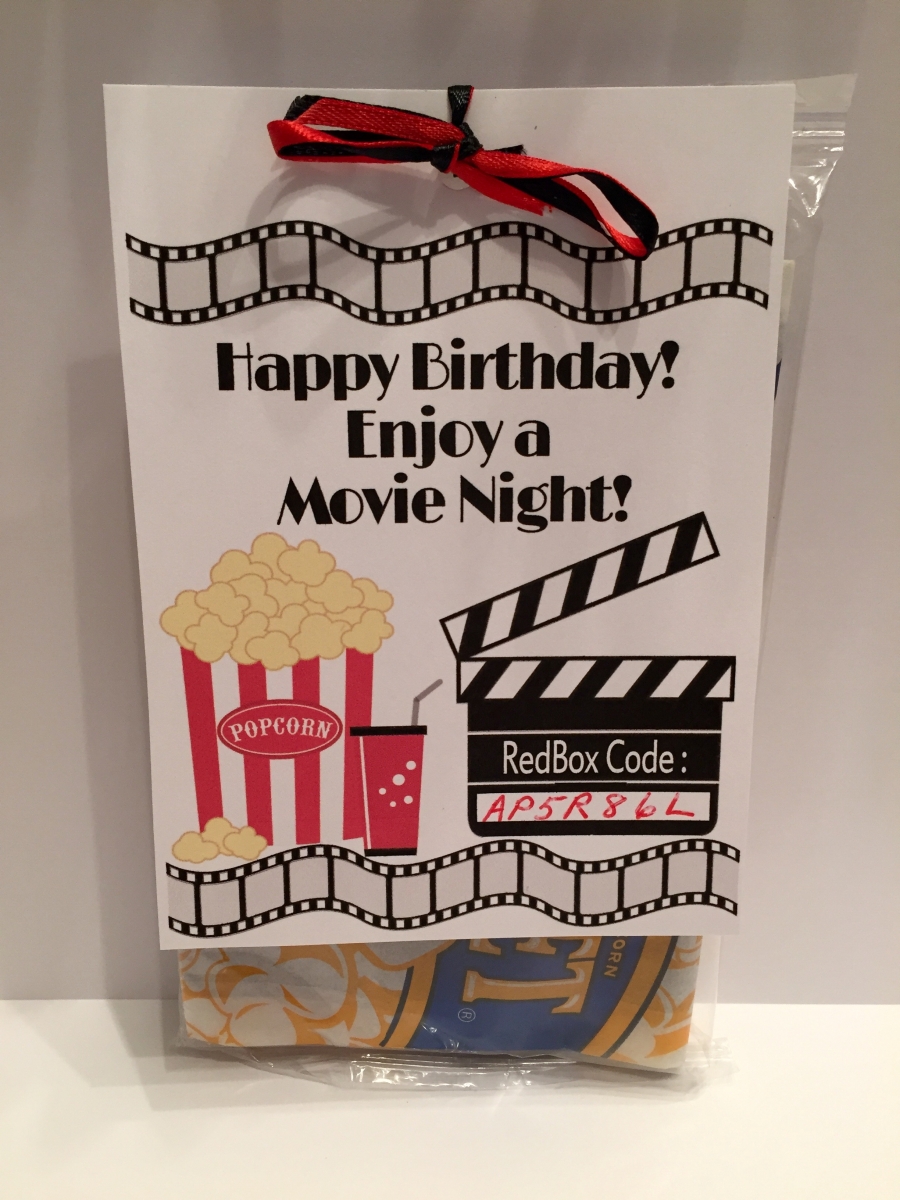 » Share: