Making Chocolate Dipped Oreo Favors
Posted July 6, 2017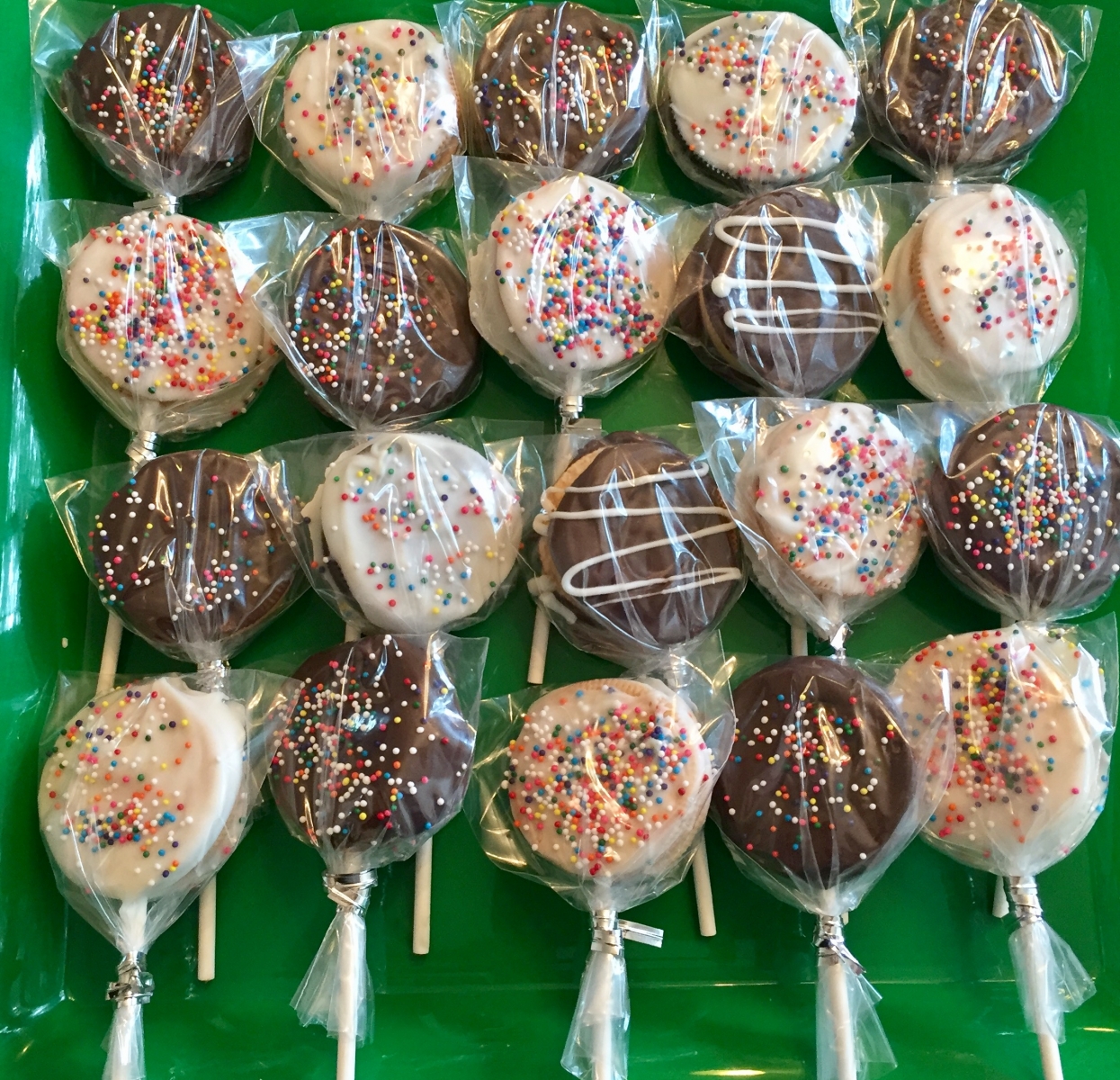 I decided I wanted to try and make chocolate dipped oreo favors so I researched a litle and watched a few you tube videos - they all made it look so easy! Was it that easy? Here is my experience and my thoughts and suggestions if you ever want to try it on your own.
First I bought the oreos. I bought a package of the classic oreos and a package of the golden oreos - for whatever reason the golden ones were easier to work with. ( My suggestion : Whatever flavor you chose, buy the double stuffed) the more cream that was inside the cookie the easier it was to work with.
Besides the Oreos you'll need : Lollipop sticks, candy melts ( you can use melted chocolate but it's much harder to work with since it needs to be tempered just right) and decorations of your choice, I used rainbow sprinkles.
To begin : Twist apart the oreos to separate, dip your lollipop stick in some melted candy melts and push into the cream center, next put the oreo back together pressing GENTLY! You need to be firm, but gentle - I had a lot break in the beginning! ( They should look like this)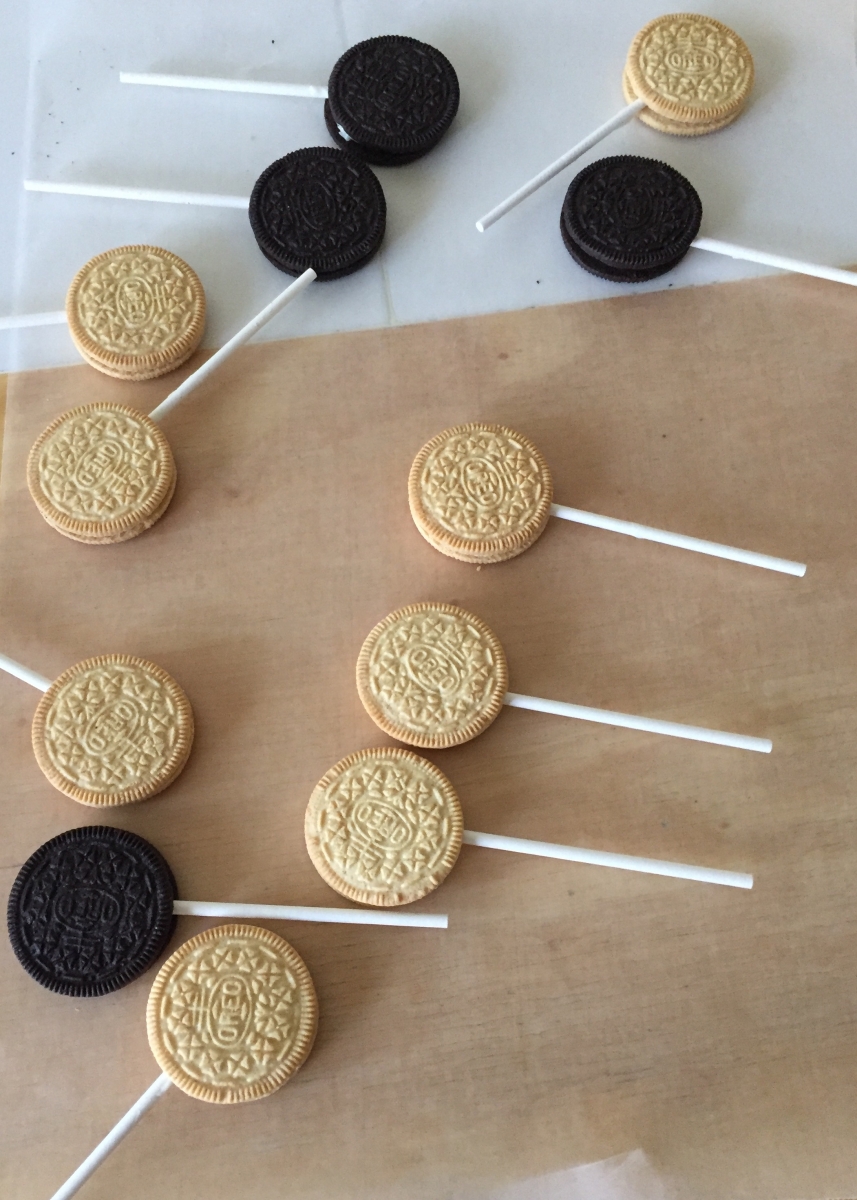 Next you'll need to get these DIPPED. Every blog or video I watched showed these being nicely dipped into melted chocolate by the stick and then being pulled out nicely coated. That NEVER worked for me! The cookie would get too heavy in the chocolate and would end up falling off the stick into the bowl, HUGE MESS! I tried several times - I ended up just spooing the melted chocolate over the cookies and then flipping it over and repeating with the other side. Then I sprinkled on my rainbow sprinkles.
I put them in the fridge for about 10 minutes to set up and then wrapped them into litte bags!
I think they turned out cute, for my first time!
For parties you could attach a cute little favor tag! Which I would gladly cutomize and personalize for you! www.sweetdesignsbyregan.com
Happy Crafting! Regan
» Share: