Looking For Party Favors For Older Kids?
Posted October 6, 2016
My kids are turning 11 this year! I was trying to come up with party favor ideas that would be good for 11 year olds. Party favors have always been something that I have a love/hate relationship with! The kids all love getting the goody bags but parents usually hate them! They are always filled with little trinkets that end up under the seats of the car, or sprinkled all over the floor! Those little trinkets that you grab in the dollar bin are all cheaply made and break easily and when you buy enough to fill all your goody bags you end up spending way more than you thought you would!
I was trying to think...what do older kids enjoy? Watching movies! So that's when I came up with the perfect idea! A coupon for a free DVD rental from Redbox. Perfect!
Did you know that you can buy Promo Codes from Redbox and then give them away as gifts? So easy! I went to Redbox.com and bought 10 Promo Codes for $15. I then went out and bought a 10 pack of microwave popcorn for $6. I designed a favor tag and then I hole punched the tag and tied it onto a bag of popcorn! What a cute little party favor!! It's something the kids, and parents will LOVE & actually use! The total cost per favor is just around $2! ( You'll spend triple that on those trinkets in the dollar bin!)
Enjoy!
You can find a link to the tag here :
http://www.sweetdesignsbyregan.com/product/redbox-printable-birthday-favor-tag-diy-printable-file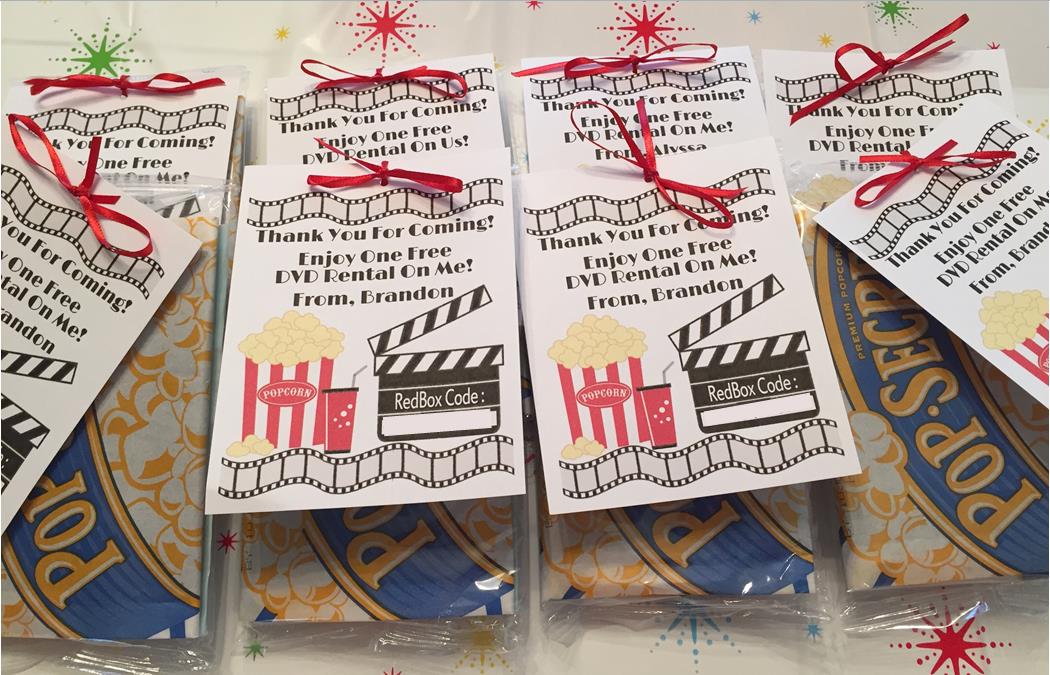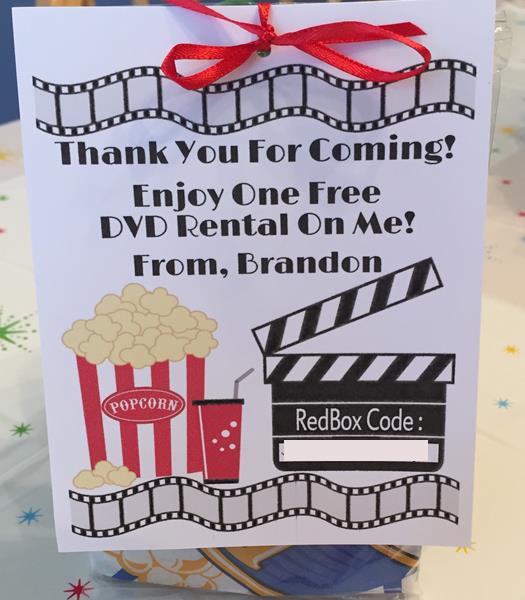 » Share: