How to make a Smarties Diploma
Posted June 22, 2017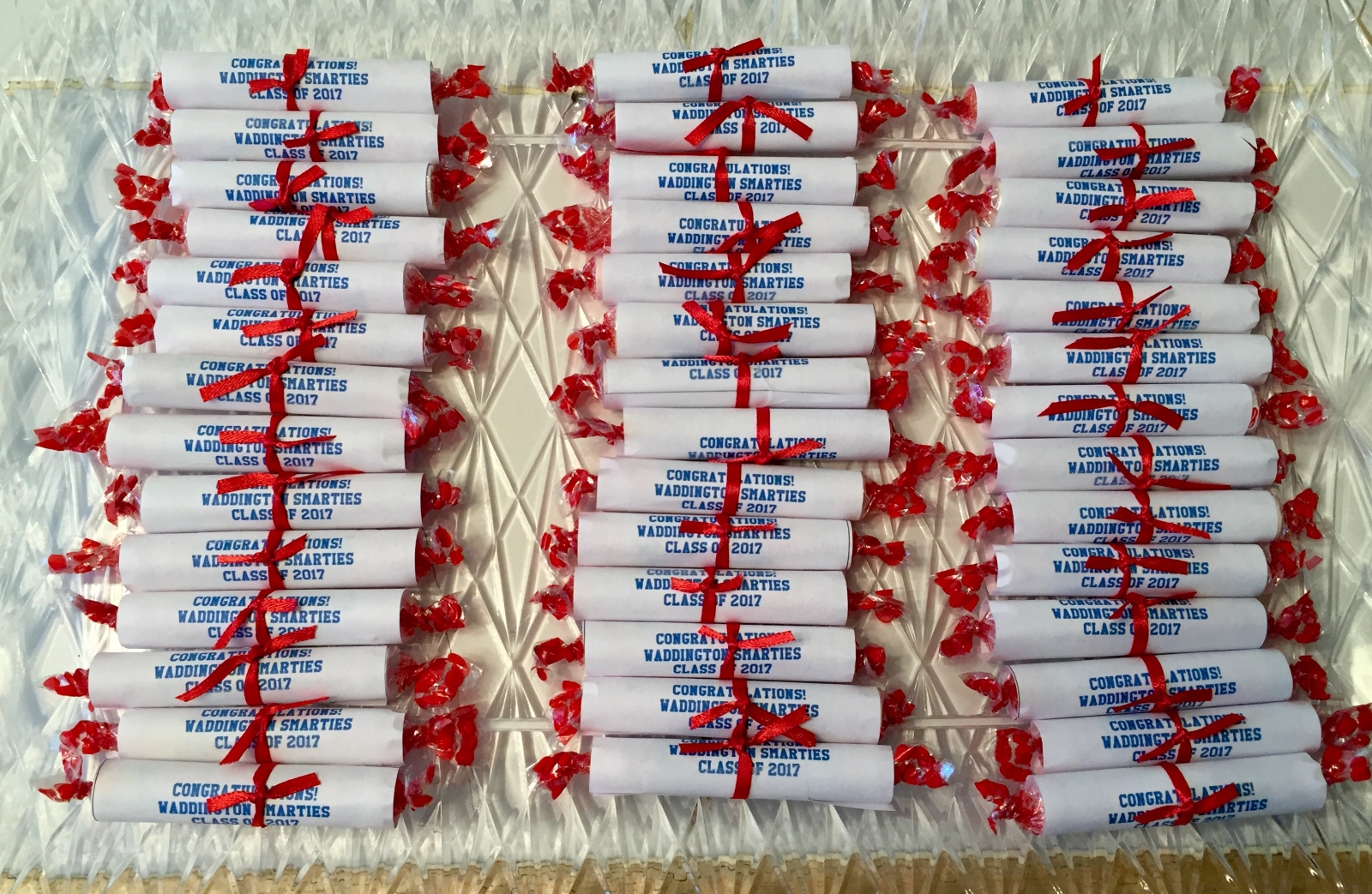 This year my twins graduated from Elementary School ( Wah!) it was a bittersweet day! My kids wanted to give something to thier entire class ( over 75 kids!) I wanted something that wasn't going to cost me a fortune, yet wanted something the kids would enjoy and remember.
These little Smarties Diplomas are the perfect favor! You can buy a 1lb bag of smarties at Walmart for around $2.50, perfect!
I created a wrap that you can have personalized with the wording of your choosing. Then just print your wraps right from home ( as many as you need!) and wrap around your smarties! I even marked out where to cut so there is nothing complicated or fancy about it! Everything you need you probably already have at home! Print on regular copy and use scissors to cut out and tape to secure! Tie on a little ribbon for the finishing touch!
These are perfect for end of the year class treats, graduation favors, graduation party favors!
You can find the listing to purchase here ;
https://www.sweetdesignsbyregan.com/product/smarties-diploma-printable-wrap-digital-file-you-print
» Share: