The Christmas Gift Dilema for all those people in your life
Posted September 10, 2017
Every year as Christmas time rolls around I get stuck as what to buy all those little, but important people in my life. You know the people I mean, the mailman, the kid's bus driver, the teachers, the principal, the list goes on & on! I don't want to spend an arm and leg buying things they'll never use or just get too many of, but I want to get something that is thougtful and says I appreciate all you do for me.
My new go to gift is the Redbox Gift Card! I love it! Each gift will cost me less than $2 but makes a very big impact!
I go to www.redbox.com and buy promo codes right from the site and then they get emailed to me. You can buy 5 for $7.50, 10 for $15, or 20 for $30. I always buy more than I need because you never know when you'll get that unexpected person who you forgot and if you have extras you can always use them for yourself, I always do!
I print out this gift tag ( that will you cost $3 for the file and then you can print as many as you need)
https://www.sweetdesignsbyregan.com/product/redbox-printable-christmas-favor-tag-diy-printable-file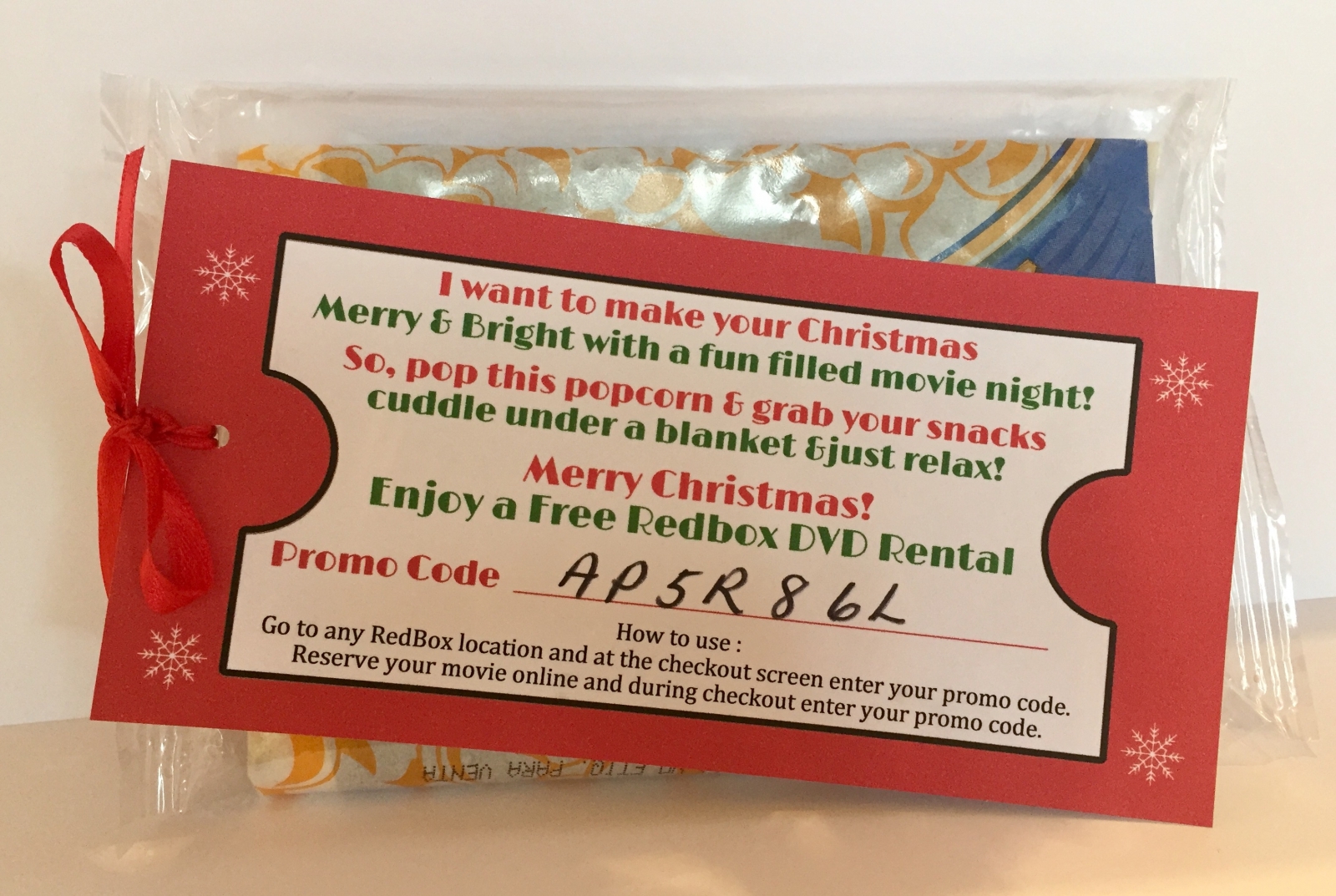 I write the promo codes onto the tags & then tie it onto a bag of microwave popcorn. ( you can buy the family size box at walmart for a great price!)
That's it! So easy and so inexpensive but it makes such a great gift that they will actually use and enjoy!
Happy Gifting!
Regan
» Share: