Halloween is on the way! Giving out Halloween Favors
Posted September 6, 2014
Now that school has started back up, halloween is just around the corner! If your kids are like mine they love to hand out little favors to their classmates. Putting together favors for 25+ kids can get pricey, especially if you have more than one child. Below is one example of a cute, unique favor that you can put together & not break the bank!
This one is my favorite! All you need is 3x4" cellophane treat bags ( this is the best size because you can fit about 8 Hershey Kisses per bag & that's enough for a little treat and shows that you took the time to remember your friends without spending a fortune), plastic spiders and my printable bag topper. Just print, cut, fold in half & staple onto your bags for the perfect little treat! Send into classrooms or give out as a favor at your halloween party, or October birthday party favor!
If you want to add an extra touch I can make matching stickers that will onto the bottom of the Hershey Kisses!
Visit my shop for more ideas! www.sweetdesignsbyregan.com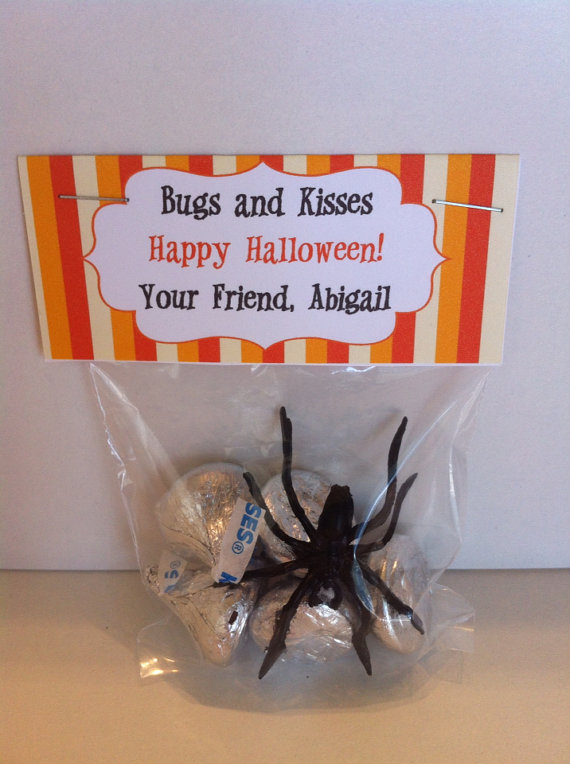 » Share: